IBS 2019 Humboldt Meeting
Universidad San Francisco de Quito USFQ, Ecuador
Registration and abstract submission for IBS 2019 – Humboldt 250 are now closed.
Click here to see the online program  or download the full abstract and short program books here:
Mini Program: Program-IBS-Quito-2019-min
Full Abstract Book: IBS Quito 2019 Abstract Book
The full conference meeting page can be found here: https://humboldt250-ecuador.org/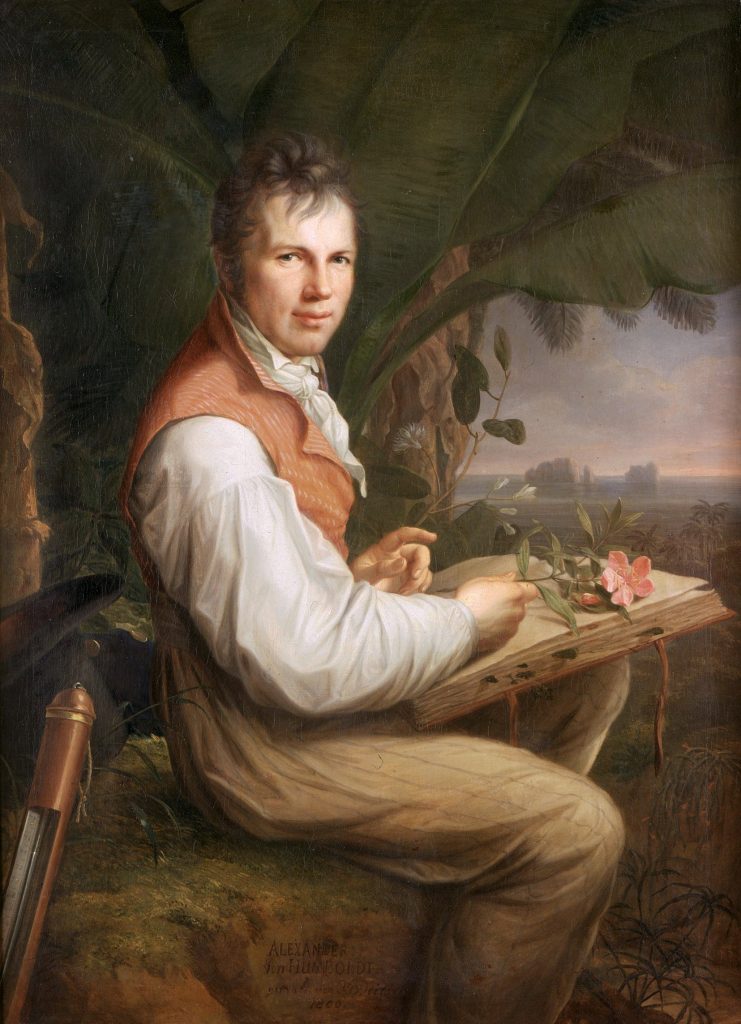 Two centuries ago Alexander von Humboldt explored the linkages between geology, ecology, and diversity, and laid one of the cornerstones of biogeography. The 2019 IBS Special Meeting celebrates the250th anniversary of Humboldt's birth and his legacy!
This academic celebration will take place in Ecuador, one of the most symbolic and relevant places in Humboldt´s studies, as exemplified by his Naturgemälde. The event is organized by the International Biogeography Society, Universidad San Francisco de Quito USFQ, and Universidad Regional Amazónica IKIAM, and will be housed at USFQ.